Cat Dyson
Premier Art Photography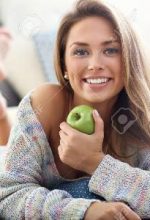 Photographer Cat Dyson has over 20 years of experience in the photography trade. With an eye towards capturing the magic of the moment, she's developed techniques that let her slide unnoticed into her client's comfort zones.
In addition to special event and family portraiture, Ms. Dyson has an extensive background in art photography, capturing images that have won her accolades and awards at a variety of art competitions over the years.
After completing a BFA at New York City's Academy of Fine Arts and pursuing an MFA specializing in artistic portrait photography, Ms. Dyson has dedicated years to her education. She has spent years working with educational programs in photography that help capture the magic of the moment. As a way of paying forward her degree, she offers a variety of photography technique classes through several different venues, including online and college classes, local and regional art council workshops and national photography convention offerings.
Ms. Dyson uses her minor in psychology to determine how to best approach her subjects and get inside their comfort zone without having them shut her out. This ability allows her to capture the magic of the moment in her special event photography and unique portraits, providing her clients with amazing images that delight them.
She has spent a significant time in the art photography trade, going to great lengths to take pictures that capture her client's personality and spirit. With an adventurous spirit, she's taken photographs using a number of techniques including rappelling, skydiving, aerial photography and many more. Here are some of her wildest photo shoots:
Zion National Park, Utah
Sunset over Lake Michigan
National Cathedral, Washington D.C.
Malibu Beach Wedding, CA
Ms. Dyson spent time in her undergraduate program pursuing a minor in psychology at an affiliated college. She looked into the psychology of personal space and boundaries to learn how to get inside of their comfort zone and capture the true wealth of their spirit. This allows her to get the magic of special events down on paper.
Ms. Dyson doesn't only limit her application of psychology to the magic she captures in her photography. She's also an avid volunteer in child abuse intervention services in her region.
Client List
Johnson Wedding Planning Services
Beautiful Babies Boutique
Fair River Art Show and Festival
Pretty Woman Wedding Shows
Amazing Grace Baby Services
Mount Green Musical Festival